Our Organization's Services
Good Samaritan of the Ozarks is commited to helping those who are in need. Our organization operates several programs in each of our departments.
Emergency Services
Good Samaritan's Emergency Resources program offers food, clothing, financial relief, and other services.
USDA FOODS: Our food pantry is a USDA distribution point. In order to qualify for government issued food you must meet income guidelines and fill out an application.
EMERGENCY FOOD: Families must be residents of Pulaski County in order to receive food from our pantry. Non-residents are reviewed on a case-by-case basis. Please bring a photo id, proof of income, proof of residency, and social security cards for everyone in the household. Emergency food hours are  Monday, Wednesday, & Friday, 9:00 a.m.-3:00 p.m.
MEDICAL EQUIPMENT PROGRAM: Good Samaritan has medical equipment available for loan to individuals who need them.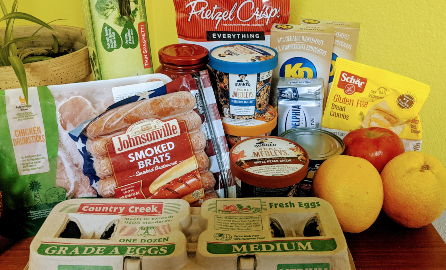 NEEDS THAT NEVER GO AWAY
Food items:
Canned vegetables
Canned fruit
Canned tuna
Canned meat
Dry milk
Pancake mix
Cereal
Peanut butter
Ramen
Mac and cheese
Toiletries:
Deodorant
Toilet paper
Lotion
Shampoo
Conditioner
Laundry detergent
Feminine hygiene
Diapers
Good Samaritan Resource Center
1811 Historic Rt. 66 West
Waynesville, MO 65583
(573)774-5011
Hours:
Mon, Wed, Fri: 9 am – 3 pm
Tues, Thur: Closed
Manager:
Heather Frabel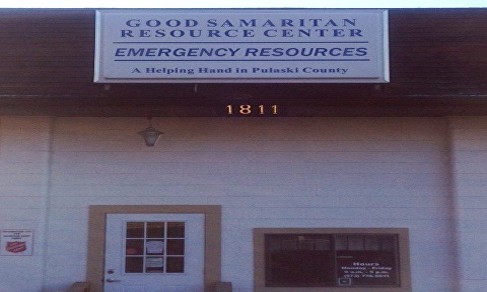 GENESIS: A PLACE OF NEW BEGINNINGS
Genesis, a ministry of Good Samaritan of the Ozarks, provides free and confidential services to Survivors of domestic, sexual and trafficking violence and their children. We support the principle that all individuals have a right to a life free of abuse and sexual assault. We seek to break the cycle of violence through increasing public awareness, advocating for Survivors, coordinating resources and providing access to safety and healing for the Survivors we serve.
Services Available
24 Hour Crisis Phone and Text Lines are staffed with advocates trained to provide crisis counseling, safety planning, referrals and information about domestic violence, sexual violence and human trafficking.
Safe Shelter Program offers safety and security to survivors of domestic, sexual and trafficking violence.
Safety Planning is provided to every Client served by Genesis.
Case Management services help residential and non-residential Clients assess their needs and establish goals for healing and transitioning to the next chapter of their lives. The Case Manger assists Clients with budgeting, employment, housing, government benefits, healthcare, obtaining important documents, furthering education or vocational training, etc.
Legal Advocacy provides information, emotional support, court accompaniment and referrals to residential and non-residential Clients navigating the court system.
Child Advocacy supports residential and non-residential children who have witnessed violence with individual therapy and case management.
Rural Advocacy understands the unique challenges and barriers survivors experience trying to seek help while living in a rural community. Our Rural Victim Advocate provides advocacy and case management services to Clients at confidential and discreet locations in Crocker, Dixon and Richland.
Therapy is available to residential and non-residential survivors of trauma. Anyone who has experienced trauma is eligible for this service. This service is grant funded and available without cost to trauma survivors.
Support Groups are available for residential and non-residential Clients who are survivors of domestic, sexual and trafficking violence. Please call us at (573) 774-4040 for group dates and times.
Emergency Resources such as food, clothing and limited financial assistance are available to our Clients through our Good Samaritan Emergency Resource Center, Good Samaritan Thrift Shop and additional community partnerships.
Videoconferencing Technology is available via a secure HIPAA compliant telehealth system for Clients who do not have access to come in person for services.
Community Outreach and Training is available free of charge to local community businesses and organizations looking to learn more about domestic, sexual and trafficking violence.
For more information about Genesis or to request these services, please contact us:
Administrative Line
(Available Mon-Fri from 9 AM-5 PM)
(573) 774-4040
Crisis Hotline
(Available 24/7)
(573) 774-2628
(877) 774-2628
Crisis Textline
(Available 24/7)
(573) 433-4631
Or visit our Facebook page at https://www.facebook.com/genesispulaskicounty/
Facts
Domestic violence is not just a one time incident, but a pattern of behaviors over time.
Abuse can be in many forms, from emotional to physical to sexual.
Most abusive relationships follow a cycle of violence, which has three stages; tension building, explosive incident, and honeymoon stage.
Myths
If you are not physically injured it is not abuse.
Domestic violence is uncommon.
Men cannot be victims of domestic violence.
Human trafficking is a myth.
Genesis Services
Temporary Safe Shelter
Domestic and Sexual Violence Education
Safety Planning
Support Group
Case Management
Limited Transportation Services
24-Hour Crisis Line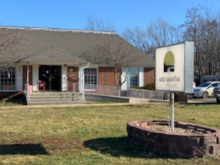 112 W. National St.
Richland, MO 65556
(573) 433-3851
Business Hours:
Tuesday – Friday
9 am – 5 pm
Saturday: 8 am – 4 pm
Manager: Sondra Ellis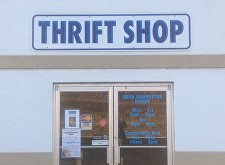 1809 W. Historic Rt. 66
Waynesville, MO 65583
(573)774-5113
Business Hours:
Monday-Saturday
9 am – 5 pm
Manager: Teressa Faber
Still can't find what you are looking for? Try our online sales pages.